"The hands on experience was really good! There were lots of opportunities to do hands on experience with real patients, which was fantastic. You definitely feel more confident after the course. Dr. Rouzati is very responsive, he goes above and beyond to make sure you are on your feet and get your business going. Very patient. Very thorough. I have already recommended this course to several colleagues."
"I'm an ophthalmologist in Thunder Bay for 10 years. Part of my practice involves the injection of botox for a number of conditions. I was very interested in learning new approaches in the use of Botox.  I feel this will really help my practice. Not only did we get the variety of patients where patients came in with different conditions and different expectations, but they were very happy to have us carry out the injections and practice. They were not stressed when we discussed risks and complications. This was highlight of the course. The base of the course was excellent!"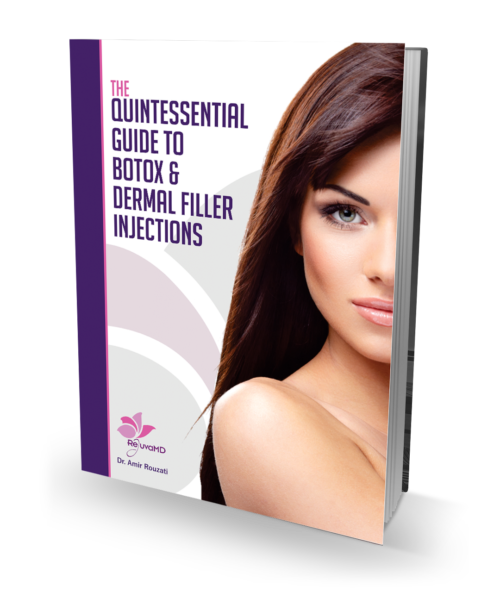 Expert Botox and Dermal Fillers Training With RejuvaMD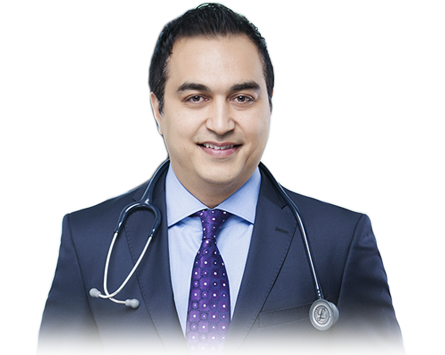 Invest In Your Training With Leading Botox Expert Dr. Amir Rouzati
Online training videos plus our live in-person intensive hands-on training certifies you in medical injectables
Perfect for the physician or nurse who wants to add valuable skills to their portfolio of services
From USA? Find out if you qualify for Free Round Trip Airfare to our training centre in Toronto
Program Information
Tuition: Contact us for upcoming courses
Instructor: Dr. Amir Rouzati
---
Dr Rouzati has been passionately involved in the anti-aging industry since  2006.  During his own early years in this field, he recognized that there was a need for high quality, hand on botox and fillers training.  He found that the marketplace had many large format,  seminar-style courses,  that often ended up simply presenting the very basics of this field mostly in a didactic format and not providing enough opportunity for hand-on injection practice.
The RejuvaMD Botox Training and Fillers Training Course has been designed to provide excellence in teaching, combining pre-course video teaching tutorials with live hands-on injecting of patients models. The course also emphasizes the concept of repetition, recognizing that, you must have repetitive opportunity to do a procedure, in order to develop confidence in it.
The tuition includes online access to the pre course video tutorials plus live hands on teaching.
Botox & Dermal Fillers Certification Course Inquiry
*Your email is safe with us and we will never spam you.
"The hands on experience was really good! There were lots of opportunities to do hands on experience with real patients, which was fantastic. You definitely feel more confident after the course. Dr. Rouzati is very responsive, he goes above and beyond to make sure you are on your feet and get your business going. Very patient. Very thorough. I have already recommended this course to several colleagues."
"I'm an ophthalmologist in Thunder Bay for 10 years. Part of my practice involves the injection of botox for a number of conditions. I was very interested in learning new approaches in the use of Botox.  I feel this will really help my practice. Not only did we get the variety of patients where patients came in with different conditions and different expectations, but they were very happy to have us carry out the injections and practice. They were not stressed when we discussed risks and complications. This was highlight of the course. The base of the course was excellent!"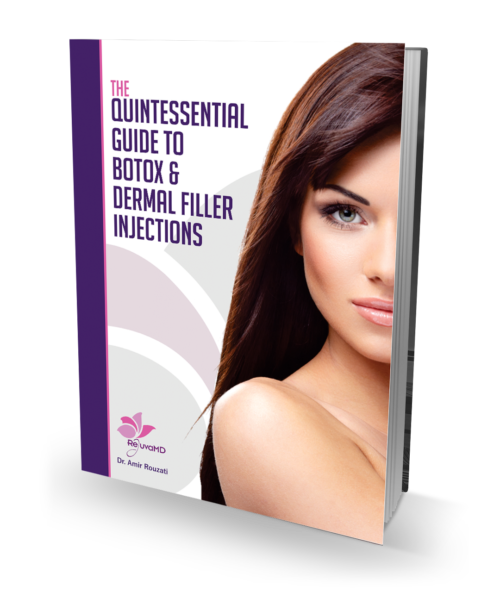 2-Day hands on training with patient models

Online video tutorials

Exclusive training with Dr. Rouzati in a small group setting

Earn your certification in medical aesthetics injectables

Learn injection methods from a leading expert with over 1o years of experience in botox and fillers

Cosmetic Botox injection anatomy and dosing for upper and lower face

Medical Botox injections for hyperhidrosis and migraine treatment

Dermal fillers for volumizing and lifting the skin

Complications prevention and safe management of complications

Pearls of wisdom for optimal business success in the anti-aging industry

This certification course is perfect for physicians who:
Want to add valuable skills their medical practice

Are from a wide variety of disciplines such as: family practice, internal medicine, ER, Surgery etc.

Understand the need to keep pace in the fast growing anti-aging industry

2-Day hands on training with patient models

Online video tutorials

Exclusive training with Dr. Rouzati in a small group setting

Earn your certification in medical aesthetics injectables

Learn injection methods from a leading expert with over 1o years of experience in botox and fillers

Cosmetic Botox injection anatomy and dosing for upper and lower face

Medical Botox injections for hyperhidrosis and migraine treatment

Dermal fillers for volumizing and lifting the skin

Complications prevention and safe management of complications

Pearls of wisdom for optimal business success in the anti-aging industry

This certification course is perfect for physicians who:
Want to add valuable skills their medical practice

Are from a wide variety of disciplines such as: family practice, internal medicine, ER, Surgery etc.

Understand the need to keep pace in the fast growing anti-aging industry