Because Being Migraine Free Never Felt So Good

Botox is a safe an effective treatment for Migraines
RejuvaMD IS OPEN AT CONVENIENT TIMES INCLUDING EVENINGS AND SATURDAYS
FOR A LIMITED TIME*
SAVE $50 OFF YOUR 1ST BOTOX TREATMENT WITH RejuvaMD
*Offer expires Feb 29, 2020. A valid email address is required.
Because Being Migraine Free Never Felt So Good

Botox is a safe an effective treatment for Migraines
RejuvaMD IS OPEN AT CONVENIENT TIMES INCLUDING EVENINGS AND SATURDAYS
FOR A LIMITED TIME* SAVE $50 OFF YOUR 1ST BOTOX TREATMENT WITH RejuvaMD
*Offer expires Feb 29, 2020. A valid email address is required.
Treat Yourself Today With Expert Botox Treatments by Renowned Expert Dr. Amir Rouzati
Featured in popular media and TV segments, including Daytime Toronto and local news segments, Dr. Rouzati shares his knowledge and expertise in wrinkle-reducing cosmetic injections and fillers within the industry, both in the services he provides and the teachings and trainings he offers. Whether it's anti-aging treatments, lip, chin, or face injections, hyperhidrosis or migraines, clients receive quality attention and care at RejuvaMD.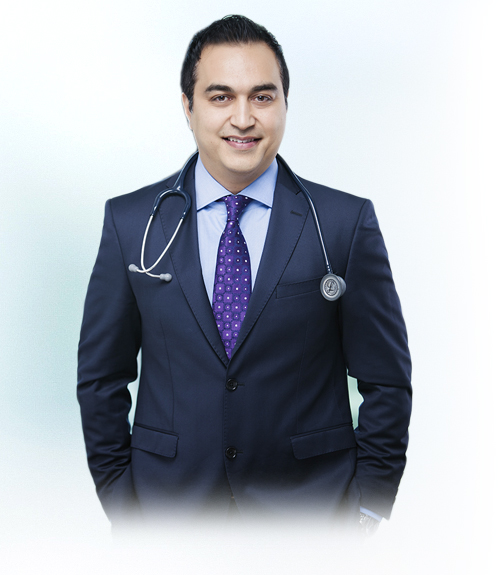 Diamond Allergan Partner Award
Awarded the Diamond Allergan Partner Award, one of the highest designations in Canada for administering wrinkle-reducing cosmetic injectables and fillers, Dr. Amir Rouzati is an established leader in the medical and medical aesthetics fields.
With over 10 years of experience, Dr. Rouzati uses his passion for helping clients achieve various aesthetic and restoration goals to provide top-quality services and treatments at RejuvaMD.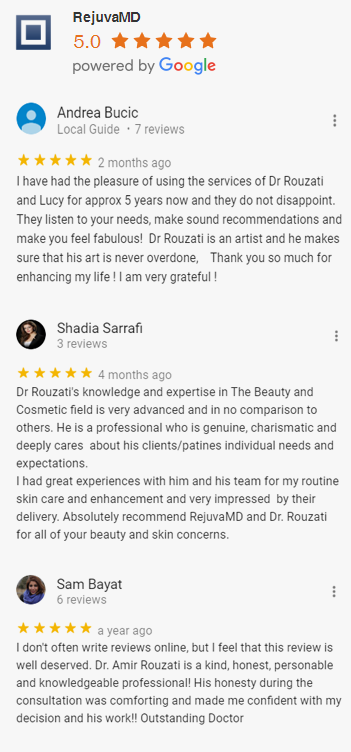 How to Find Us
---
100 Steeles Avenue West, Unit 34C
(within TD Bank plaza on Steeles Ave, one traffic light west of Yonge St.)